Zanzibar Island is known for its beautiful white sandy beaches and coral reefs. But Zanzibar does not only offer laid-back beach life and watersport activities but also a colorful culture and history. The old Stone Town is amazing mix of cultures
. 
Food lovers and culture enthusiasts can visit interesting cultural places like Sultan's Palace, the House of Wonders and Darajani or Forodhani food markets. You can go on a Spice Tour or explore the amazing coral reefs and swim among tropical reef fish. The opportunities are endless. We selected for you 4 great excursions to do when visiting Zanzibar.
Nakupenda beach
Nakupenda Beach is a large sandbank in the middle of the ocean. This untouched 'island' is only 20 minutes away from Stone Town. Take a boat trip to the beautiful white sand beach with crystal clear water and tropical views. A great place to relax, sunbathe, swim, snorkel and enjoy the underwater world. If you are lucky you can even see dolphins. A lot of operators also offer a delicious sea food lunch on the beach.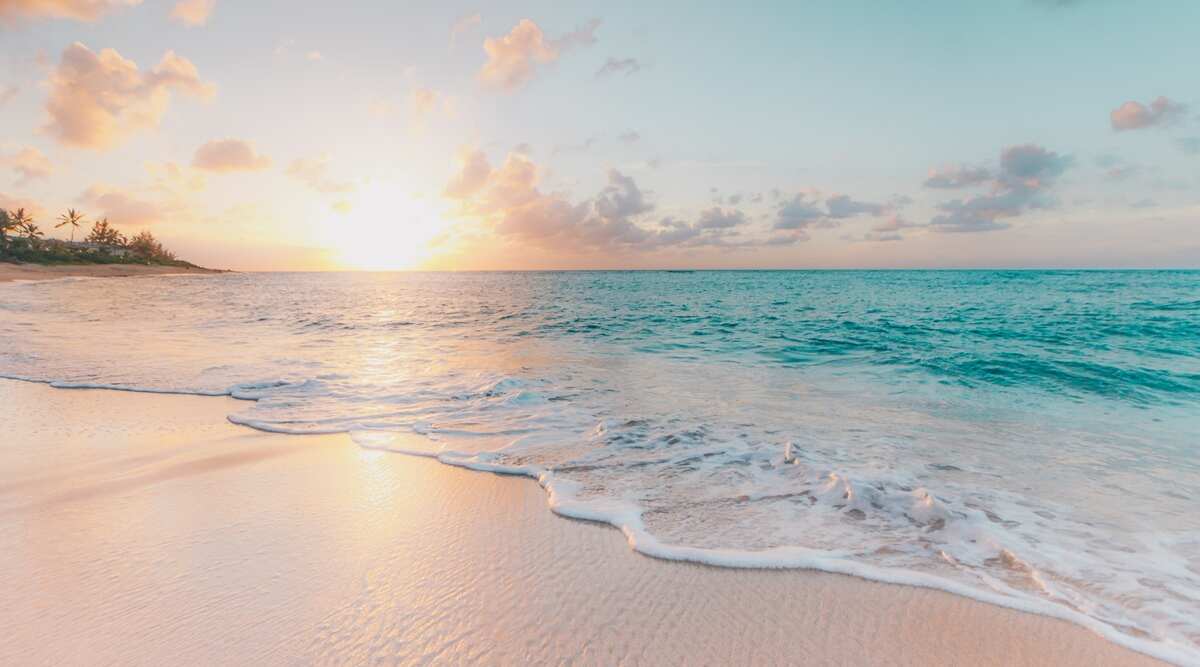 Cheetah's Rock
Cheetah's Rock is an unique rescue centre for wild animals. Here you can learn and interact with wildlife in a natural setting. The lady who runs the centre has a tremendous passion for wildlife and dedicated her life to protect these wild animals. All animals are well taken care of, live in large spaces where they are able to exercise and are not sedated by tranquillizers. If you love animals and like to have a up close and personal encounter with a cheetah, lion, hyena, bush baby or dik dik, this is the place to visit. Although a visit is pricey, the tour is well worth it.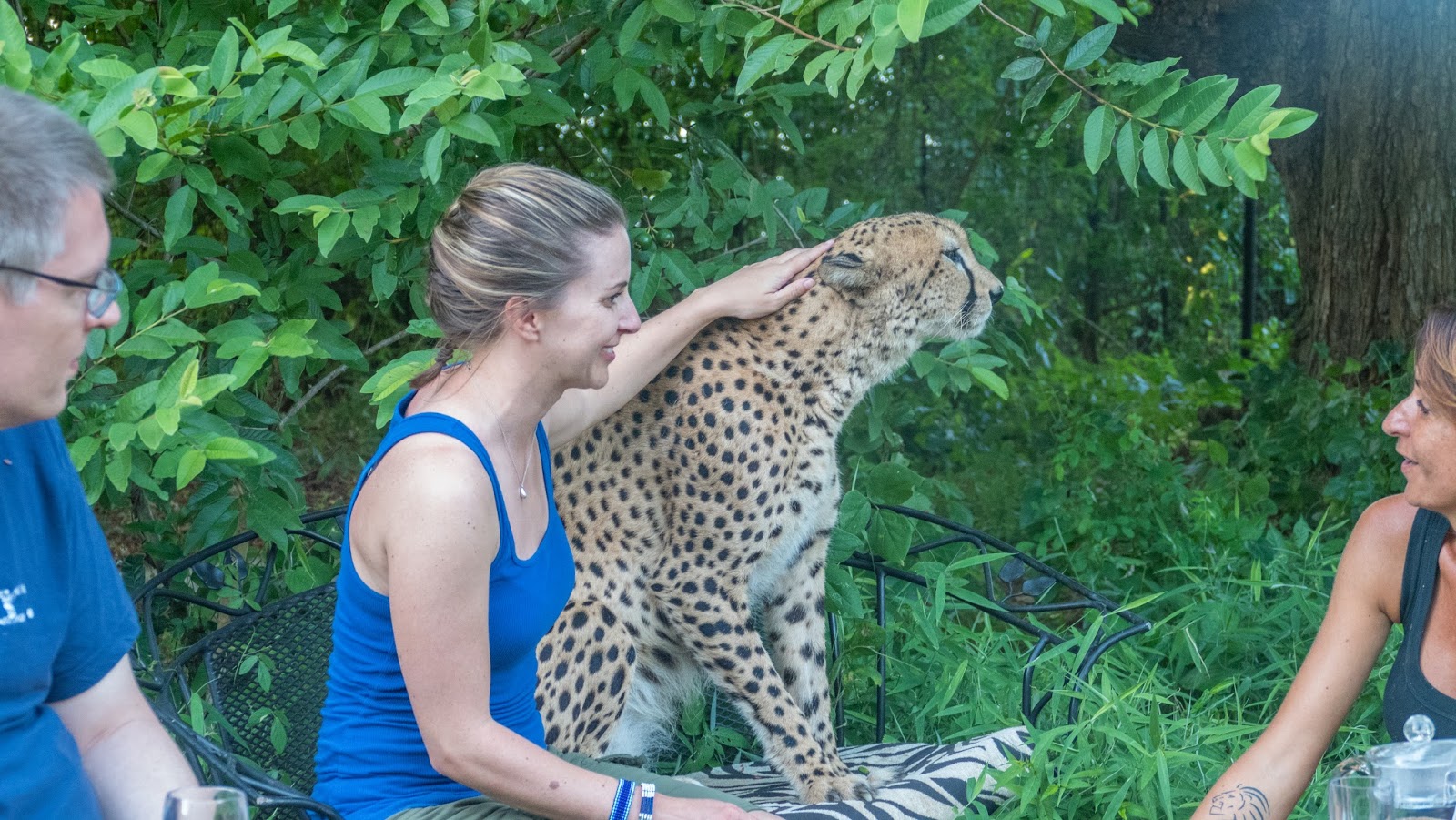 Watch the humpback whale
Zanzibar is a true paradise for divers and snorkelers and the perfect spot for humpback whale watching. The migrating whales arrive in the waters around Zanzibar in late July and you can see them till November in this area. Humpback whales are easily distinguished from any other whale by their nodules and long flippers. These giants can be up to 55 meters in length. If you plan to go to Zanzibar during this time of the year, we definitely recommend you to go on a whale watching trip. If you are lucky you can even spot them while you are swimming or scuba diving.
Sea turtles also nest around Zanzibar and are often see by divers, as well as several species of dolphins. The fortunate scuba divers may even spot a whale shark or manta ray.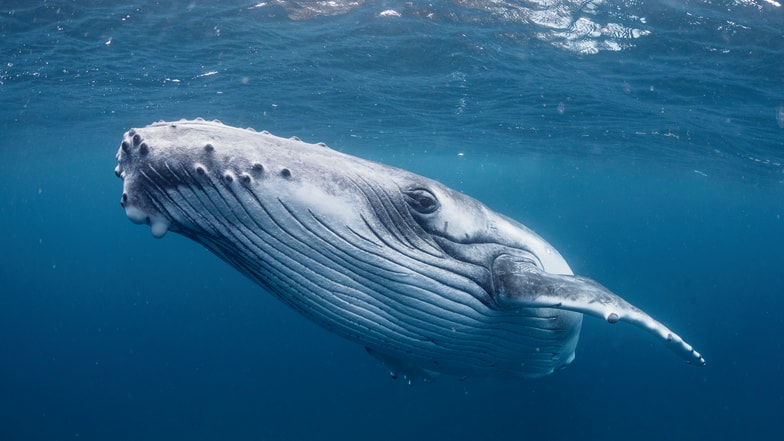 Discover the mangrove forests on a paddleboard
Explore the mangrove forest by SUP (Stand Up Paddleboard). If you love nature, water and exciting adventures, this excursion may be something for you. Mangrove forests only grow in tropical areas near the equator and coastlines. It is an special sighting to see those dense knots of roots, appearing to be trees floating above the water. The mangroves are also a great place to spot all kind of birds and fish.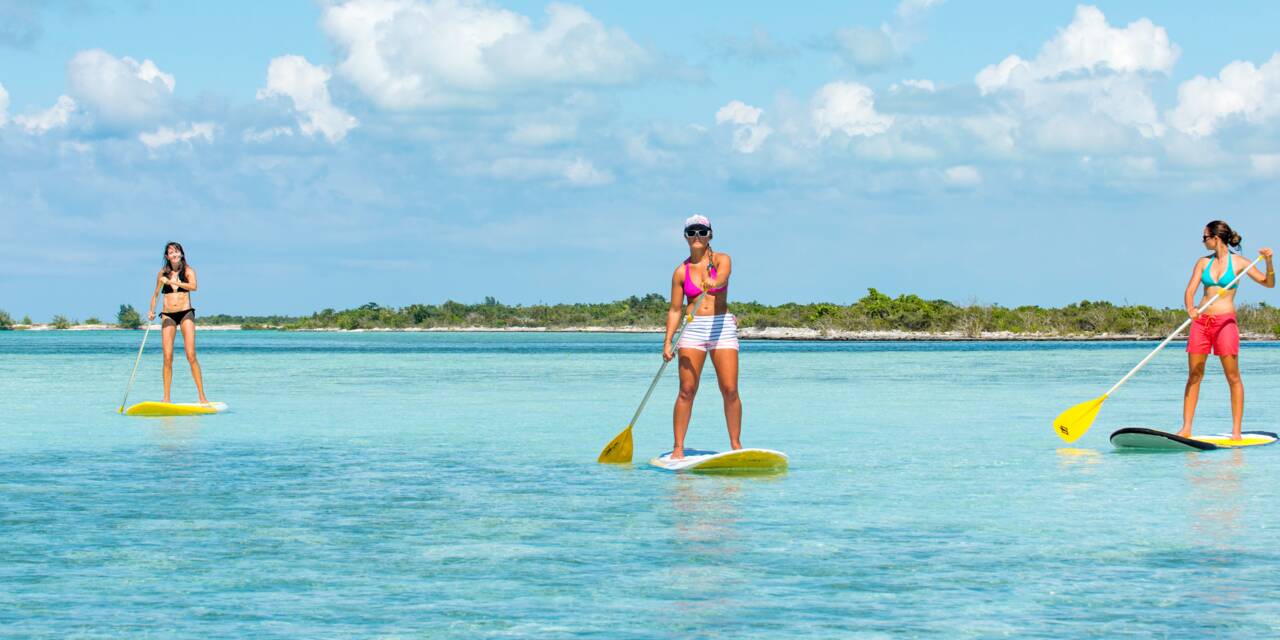 Feed the giant tortoise at Prison Island
Prison Island is a deserted island that lies about half-hour by boat from Zanzibar Island. It
was once used as a place where slaves were detained. Later it became a quarantine station for people with deadly diseases. Nowadays a lot of people go to Prison Island to relax and enjoy the peacefulness and lovely white beach. It is ideal for snorkeling, swimming or sunbathing. You can see the old prison ruins and about hundred giant land tortoises that were imported from Seychelles in the 19th century. These turtles are one of the largest in the world and are walking free in the natural reserve where you can feed them.